Thoughtfully designed
As a small business owner, we understand what it takes to make your products stand out from the crowd.
Find the perfect template for your business with styles & designs that are affordable, eye-catching and customizable.
Business Stationery
level up your business
From thank you card templates, to product labels & packaging, we can help you boosts your sales with ready-made editable templates.
Establish trust & attract new customers with cohesive branding that will set you apart and boost your sales.
Signage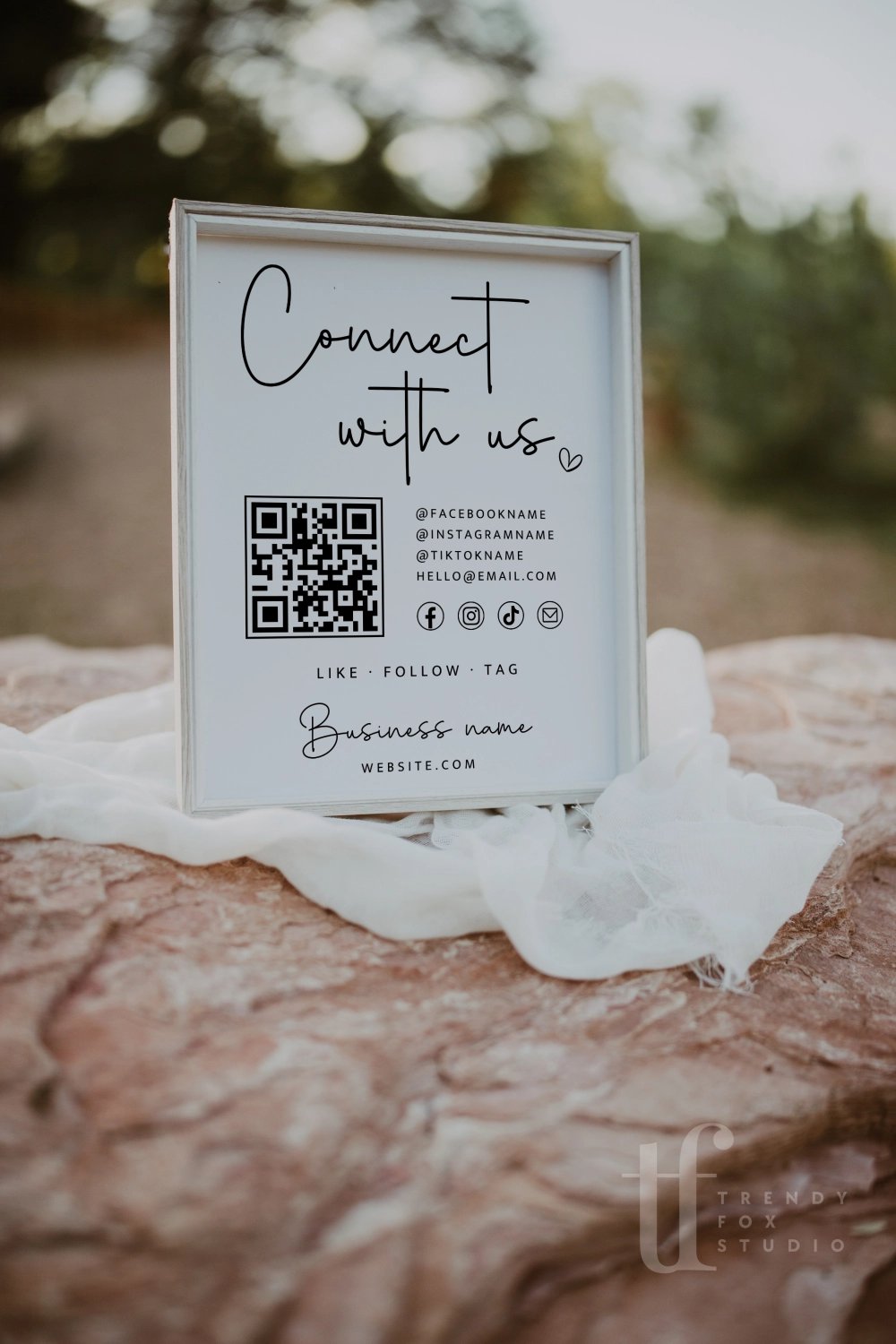 About
Trendy Fox Studio is a small business with a singular objective: to provide professional and effortlessly customizable design templates essential for running a business with a polished and cohesive look.
Crafting these designs not only serves as my creative outlet but also brings me immense satisfaction in knowing that my templates can contribute to growing your small business.
Read more about my story here.
FAQs
Canva is an online graphic design website that is free to use.
A Canva template is a design starting point. You can change as much or as little as you want to customize for your business branding or style.
There is no software to download or fonts to install. Canva also offers thousands of graphics, fonts, and elements to make your design truly your own.
To use our templates, you will need to sign up for a free Canva account with your email and password.
Canva automatically saves your work, so you can come back later to make any additional edits or changes. There is no expiration and you have unlimited edits.
As soon as your payment is processed, you will receive an email with the PDF file that contains the template link(s).
Open the PDF on your device, then once you click the template link, a Canva webpage opens. Select the Use Template button and start creating!
When finished editing, download from Canva as PDF Print, PNG, or JPEG - whatever suits your needs.
Print your item at home, or use a professional printing service.
PRINT AT HOME:
Printing multiple labels to a page is possible, but the format depends entirely on the label paper you are using. Most label papers have a print template available to properly format for the sticker paper page.
Check out Avery.com or Onlinelables.com for not only label paper, but also an easy-to-use template for printing.
PROFESSIONAL PRINTING:
Both Avery and Onlinelabels offer printing services. A help article is provided with purchase for more details.
Another professional printer option is Stickermule.com.
With a 5-star review average and over 57,000 online sales, Trendy Fox Studio's customers are saying:
Teri has been so helpful and kind with any questions that I may have. She was able to help me with printer issues, choices of canvases, and even more. Very, very satisfied.
I love this so much. Teri the seller was so helpful and so quick to respond to help me. I had purchased, got help and printed it out all before I had to go to work. 😊 Now its up and making things easier for my clients to tip
I am blown away by the quality of this product as well as the customer service! I am very technologically challenged, and I had a beautiful soap label made within the day. I realized I wanted a smaller label as well for my tall and skinny bars, so I asked Teri if I could get one based on my previous purchase. Teri responded immediately and had it to me within minutes. I could not be happier! I will be back to Teri for the rest of my labels!
Wonderful product! I needed help with ideas on a business card and this was perfect!
What an incredible seller! After purchasing Teri's template for Business cards, I reached out asking if she had a matching flyer I could purchase for pricing of my small business services. She responded immediately and offered to create exactly what I needed. Less than 12 hours later the product appeared in my messages beautifully curated to my specifications! Run don't walk to support Teri and her beautiful work! You won't be disappointed!
My favorite shop for small business cards!!!! Seriously the cutest designs ever, will continue to come back for new ones each season bc they are all so cute and all the trendy vibes. Great quality and super easy to work with!!
This beautiful design is perfect for my small business. I'm so impressed! Thank you.
Template was exactly as described and exactly what we were looking for! Saved us so much time and printed with ease. Thank you!
The template for this item was very easy to customize and was delivered to my email address within minutes to be worked on. The print quality was great and came out exactly how I customized it on Canva. I highly recommend this for business or personal needs!
I've purchased a few templates now from this shop...love the clean aesthetic that they provide. Easy to customize in Canva. I'll be back for more I'm sure!
I get the most compliments on this piece. It was super easy to edit and add my photos. It is really nice to have a place to showcase my work on a smaller scale.
Beautiful, love this design and it is so easy to download and edit in Canva. Ordered my cards and they are perfect!